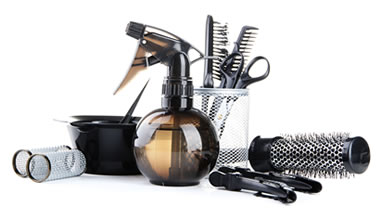 About us
Whether it's edgy and modern or sleek and elegant, we strive to create the perfect look for each individual client. We're also determined to provide each and every client with the highest degree of customer service in a friendly and professional setting. We are dedicated to performing our craft exceptionally well. To sum up: we do not want any single client to believe he or she can be better served at any other salon.
Welcome to Hairsalon
We never forget that all our clients are individuals so before we start we take a little time to get to know you, your likes and dislikes, as well as your hair. That way we can customise a style that suits you and your lifestyle and give you up to the moment advise on trends and how to manage even the most rebellious hair. From top advise on the best colour, cut and product to maintain your style, we offer a free consultation to give you full confidence in choosing your new look.


The hair cutting and styling with 10 years of experience.

Update the latest technology and tendency in the world.

Using the best products from the top providers.

Our staffs have high experience in customer service.
Our services
A complimentary thorough consultation concerning each client's individual needs and desires is conducted before every service. Our main goal is to make sure we meet and exceed our clients expectations.